Tigers: 4-7 years old
Children as young as four years old benefit from training at the Concord Kung Fu Academy. Our curriculum includes a variety of exuberant drills that challenge a child's mental and physical ability while having fun. Children develop confidence and self-control, while being initiated into a healthy and active lifestyle.
Leopards: Beginner 7-12 years old
Give your child a competitive advantage in life. Training in kung fu is an excellent way for children to improve athletic ability, confidence, and self-discipline. Positive social interaction is also cultivated amongst students in class, where respecting all individuals is part of our student creed.
Lions: Intermediate/Advance 9-12 years old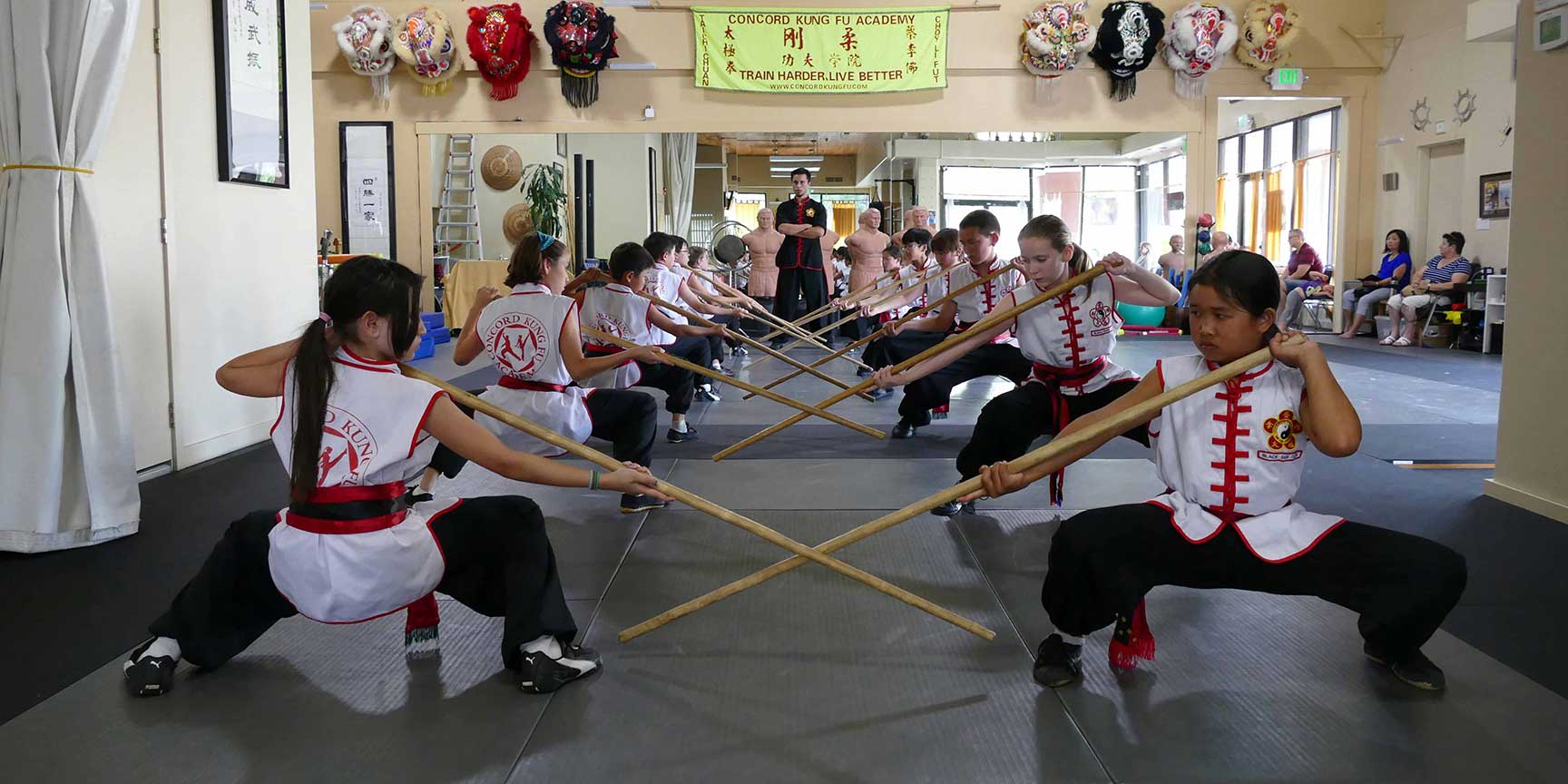 Students train diligently not only to learn physical techniques, but to also learn about the culture, tradition and proper etiquette. Having an open mind and training to bring out the best in yourself is part of the school's philosophy. At the Concord Kung Fu Academy, part of a student's journey is learning to become a citizen with integrity and a good moral compass.
Dragons: Teens & Adults
Treat yourself to a unique exercise alternative. Don't wait for that perpetual New Year's resolution to start a fitness regimen. If you desire better health, physical agility, greater flexibility and confidence, let us help you achieve your goals through one of our training programs.
Tai Chi: Adults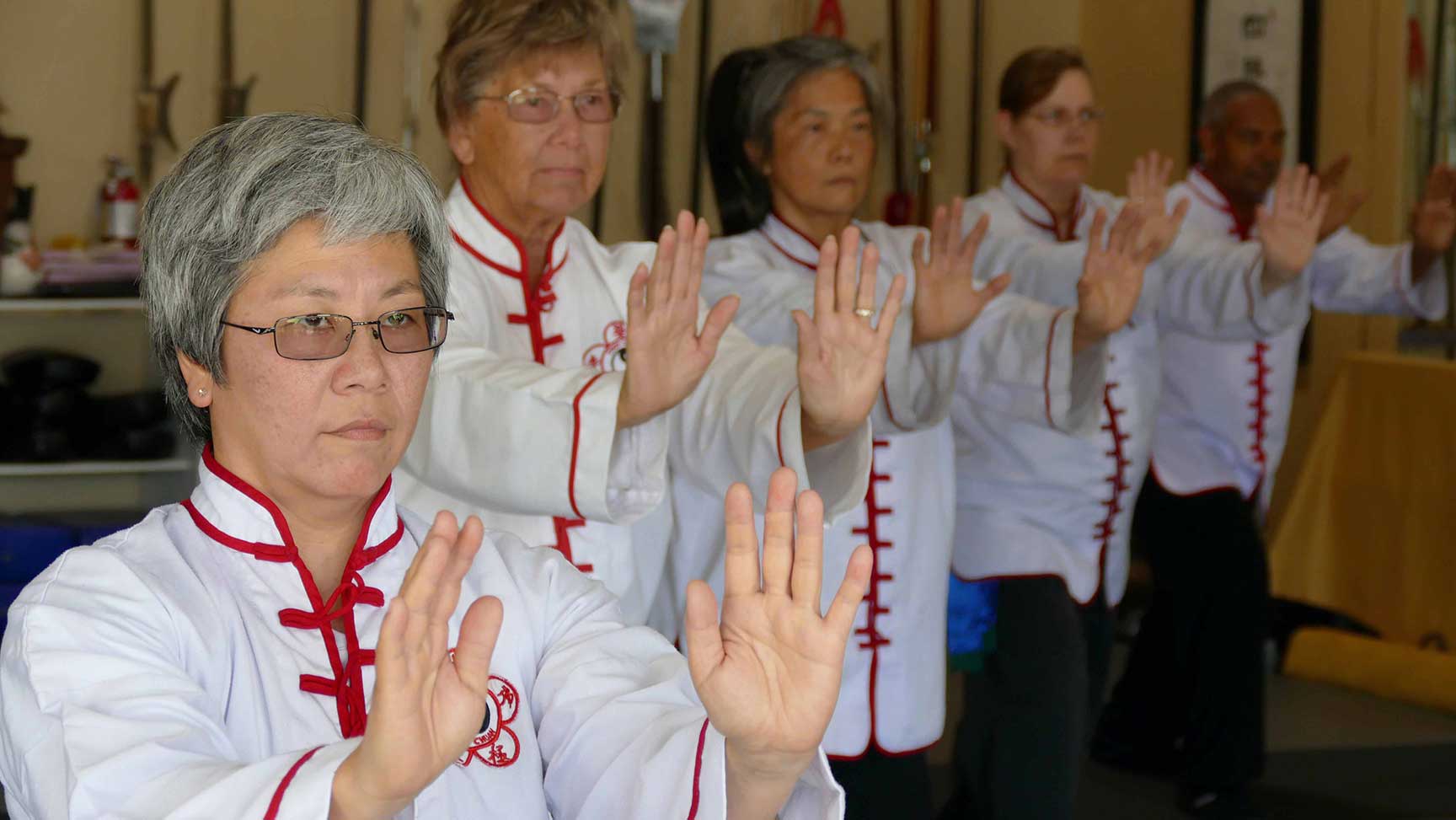 Tai Chi forms are practiced in a slow and relaxed manner, which calms the mind and releases the mental and physical tensions of our modern stressful lifestyle. It promotes better circulation and deeper breathing. Though the training is low-impact and relaxed, consistent practice yields a stronger and healthier body with improved focus, better balance, greater coordination and strength.